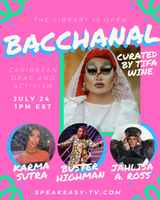 The Library is Open
The next edition of The Library Is Open is Bacchanal, an exploration of Caribbean drag and activism curated by scholar and performer Tifa Wine. Tune in on Speakeasy-TV.com on July 24 at 1pm EDT for an artist panel and drag show that considers and celebrates Caribbean queerness.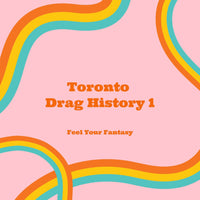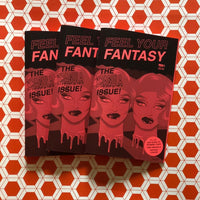 ISSUE III
Issue III of Feel Your Fantasy is inspired by the fabulous freaks of the drag world. The Dragula-themed issue contains our patent pumped guide to running your own Dragula fantasy league, plus interviews with Dragula Ghouls Biqtch Puddin and Erika Klash. We also shine a spooky spotlight on the Local Ghouls in Toronto, from the House of Filth to Jacklynne Hyde and The Diet Ghosts. 

Print is sold out, but you can get the pdf for free.
SALVADOR DISNEY
Inspired by the work of Salvador Dali and Walt Disney, artist Dylan Berryman's new zine of collages explores the first – and only – collaboration between these two legendary artists, the short film Destino.
Salvador Disney explores the legacy of two artists who broke new ground at the intersection of commerce and art and poses questions about the way we remember the iconic duo behind Destino.
BUY now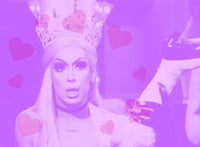 The FYF Scoring System
All Stars Edition

Our patent pumped scoring system will help you run a Drag Race for All Stars seasons.
View Our Scoring System!